Rev D H Jones, Nant-y-Ffin Chapel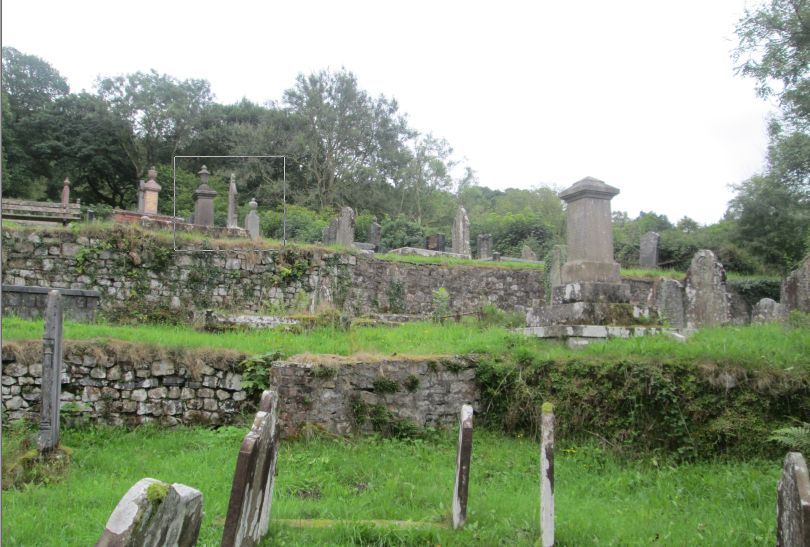 The photograph above shows the position in the graveyard of Nantyffin of the graves of the Rev D H Jones and his wife and mother (square around them). It is in the upper graveyard, which is still accessible to the public by the iron gate on the road. The Rev D H Jones was minister of Nantyffin Chapel for 28 years, and died on January 28th 1902, aged 60 years. 'Gaius' was his Bardic name.
The Rev D H Jones is listed as being in office as minister of Nant-y-Ffin from 1871 to 1897. During this time he was also minister of Adulum Chapel, Pontardawe from 1874 to 1880. As his successor at Nant-y-Ffin, Rev C J Pipe, did not take office until 1900, it is possible that the 28 years of service listed on D H Jones' grave include the period between ministries.
---
The gravestone of Rev D H Jones in the upper cemetery of Nantyffin Chapel, Penycae

Loving Memory of
The Rev D H Jones
(Gaius)
who faithfully ministered
unto the Baptist church at
Rhos Hirwen Caernarvonshire
for 5 years
Also to the Baptist Church at
Nantyffin Breconshire
for 28 years
Died Jan 28th 1902
Aged 60 years


The gold-on-white memorial plaque to D H Jones inside Nantyffin Chapel, Penycae

He was born on 13th May 1842, and died on the 28th January 1902.

Additional information gives his full name as David Havard Jones, born Nantyglo in Monmouthshire and resident at Glyn House, Penycae.
The grave of Rev D H Jones also records details of his wife, Rachel, whilst the adjoining grave is that of his mother, Margaret.
Also Rachel
The Beloved Wife of the said
Rev D H Jones
Who died 18th June 1932
Aged 82 Years
At Rest

Additional information gives her date of birth as 1849, in Ystradgynlais

In memory of Margaret the beloved
Wife of the late James Jones
Plasy Park Brefach, Carmarthen
And Mother of the Rev J Jones, New South Wales
and also of the
Rev D H Jones Nantyffin
Died 7 March 1884 aged 80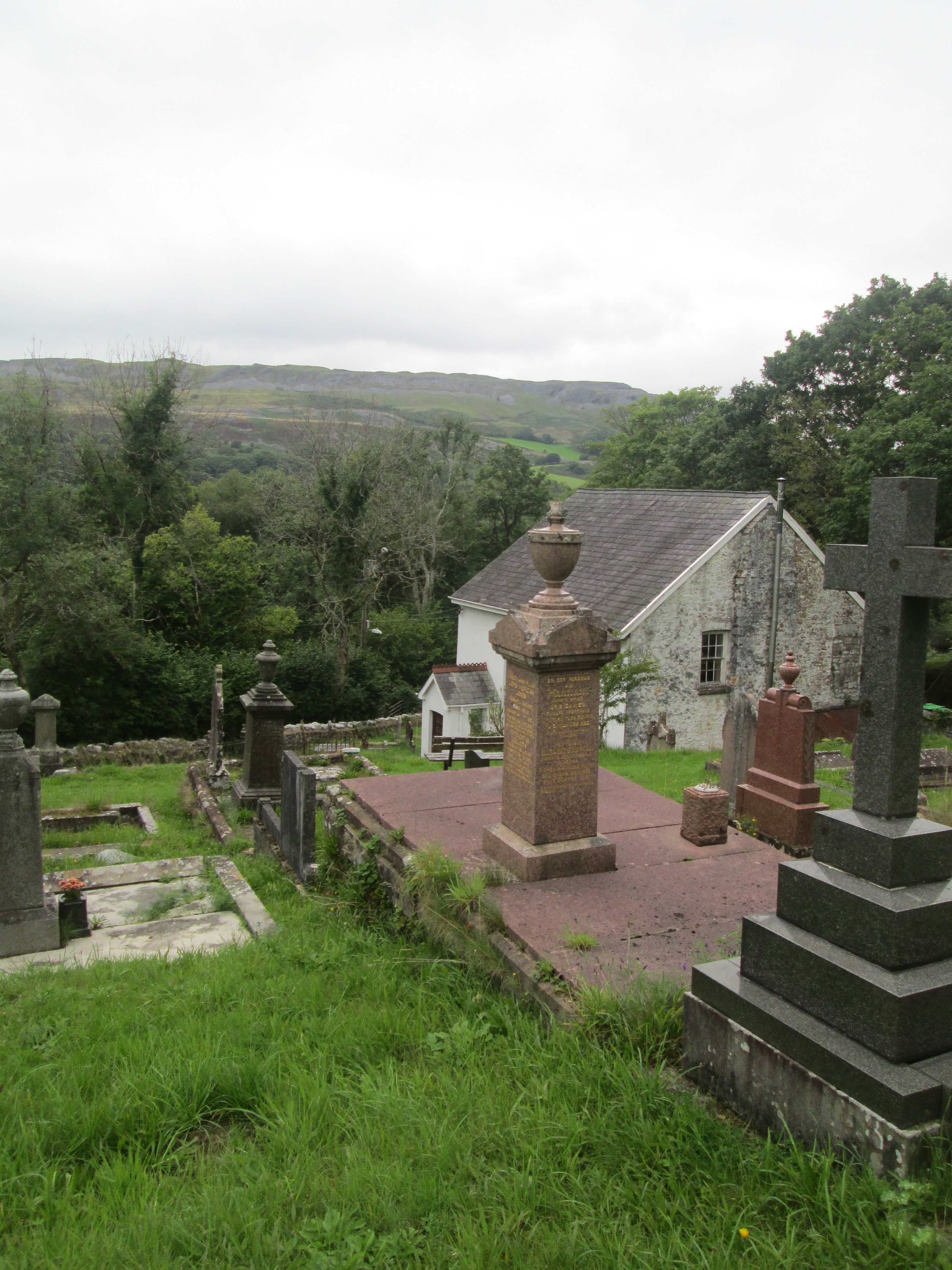 Looking down at the graves of Rev D H Jones, (the black one with the urn on top, centre left), with Nantyffin Chapel in the background.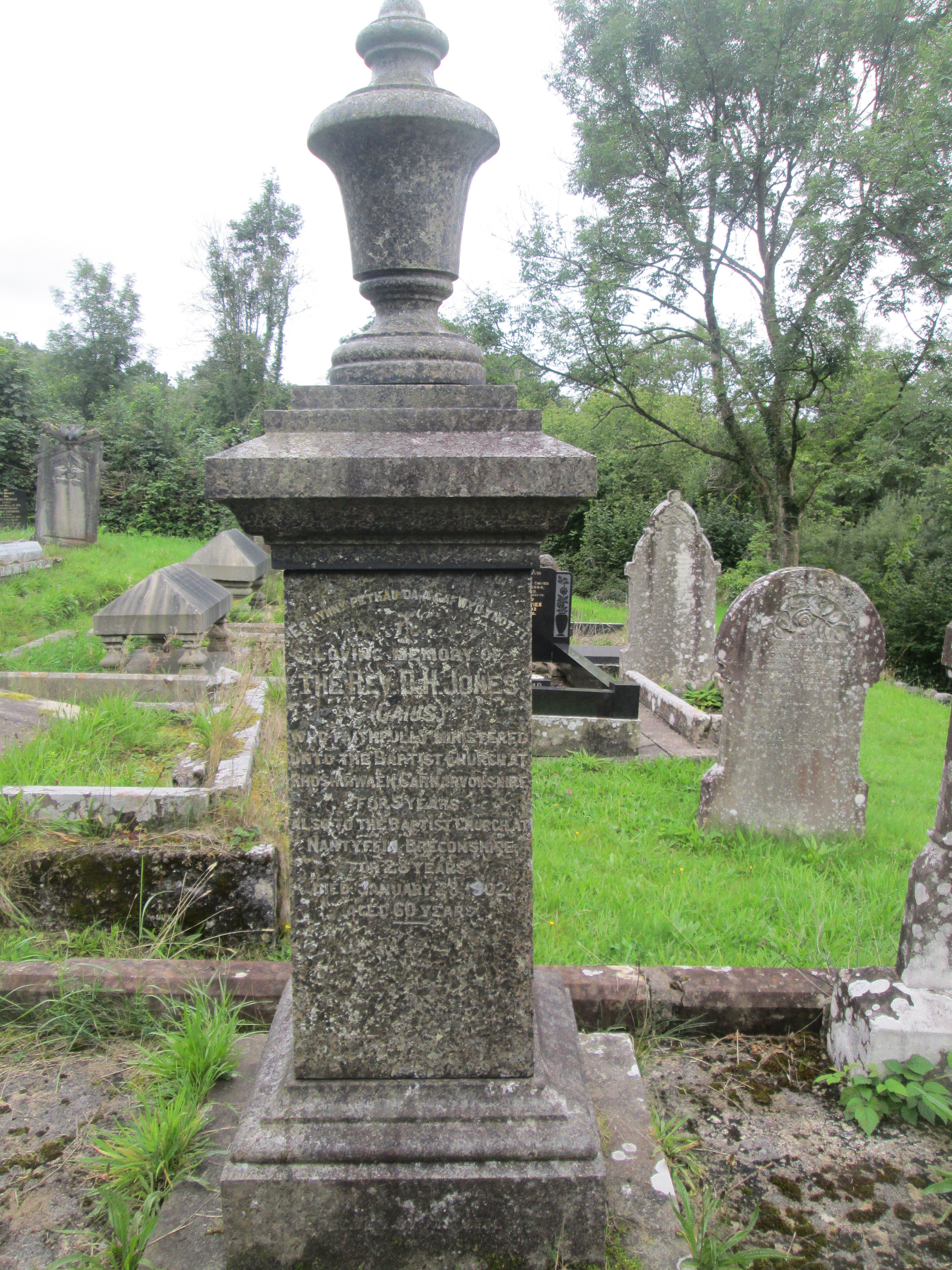 A full view of the memorial headstone of Rev D H Jones in Nantyffin Cemetery, Penycae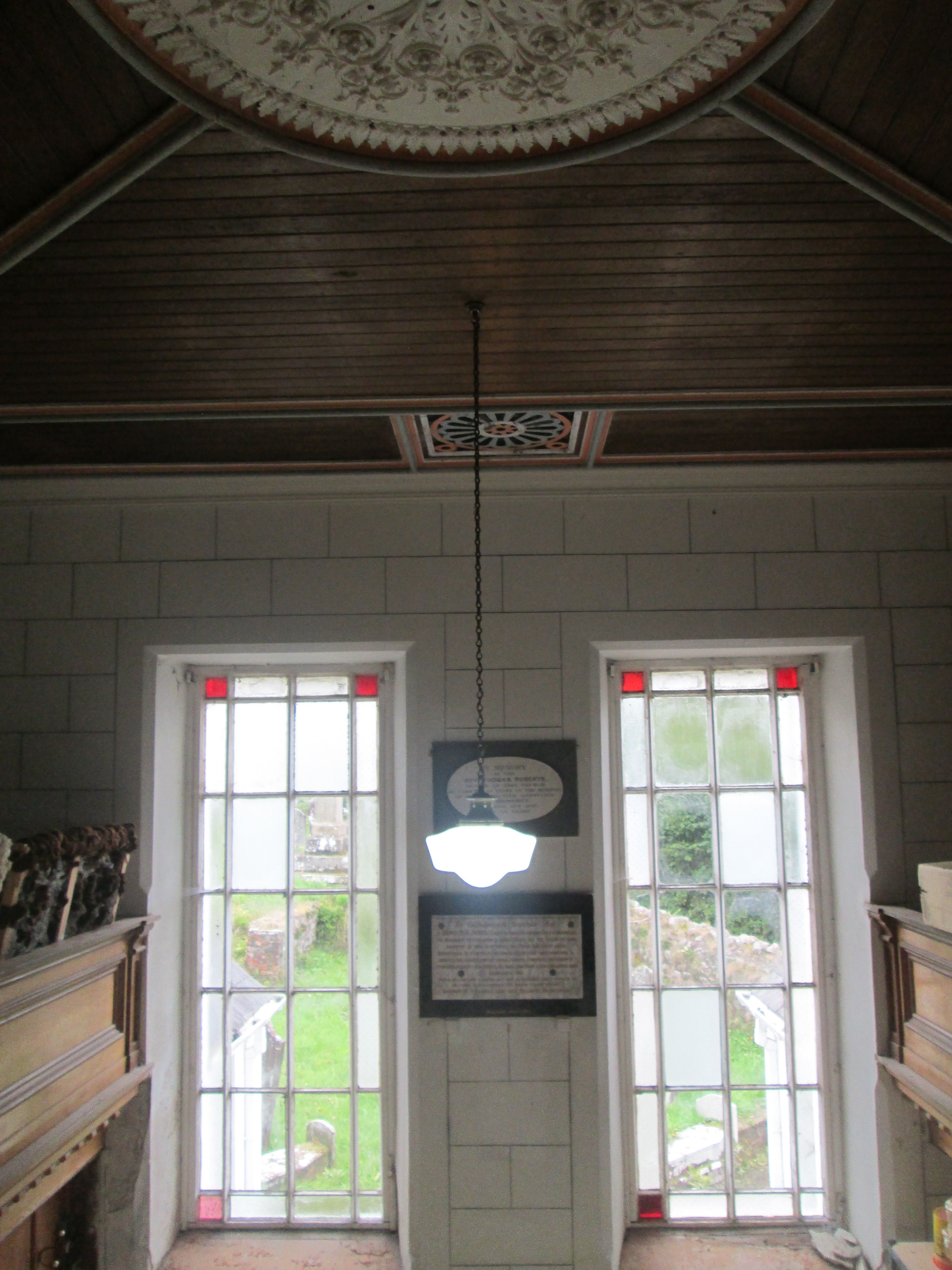 The location of the memorial tablet (lower) within Nantyffin Chapel, Penycae
---
The photograph of Rev D H Jones below comes from the publication below right, which is archived in Ystradgynlais Library
---
More information about Rev David Havard Jones can be found on this website about the history of Aberdare, where he hailed from:- http://cynonculture.co.uk/wordpress/aberdare/david-havard-jones-gaius-1842-1902/
---
THANK YOU TO PAUL, THE OWNER OF NANTYFFIN CHAPEL, FOR GIVING US ACCESS TO THE INTERIOR OF THE BUILDING AND TO THE LOWER GRAVEYARD