Sardis Independent Chapel
Today's Sardis Chapel is both the second chapel of that name, and in a second location for the chapel.

---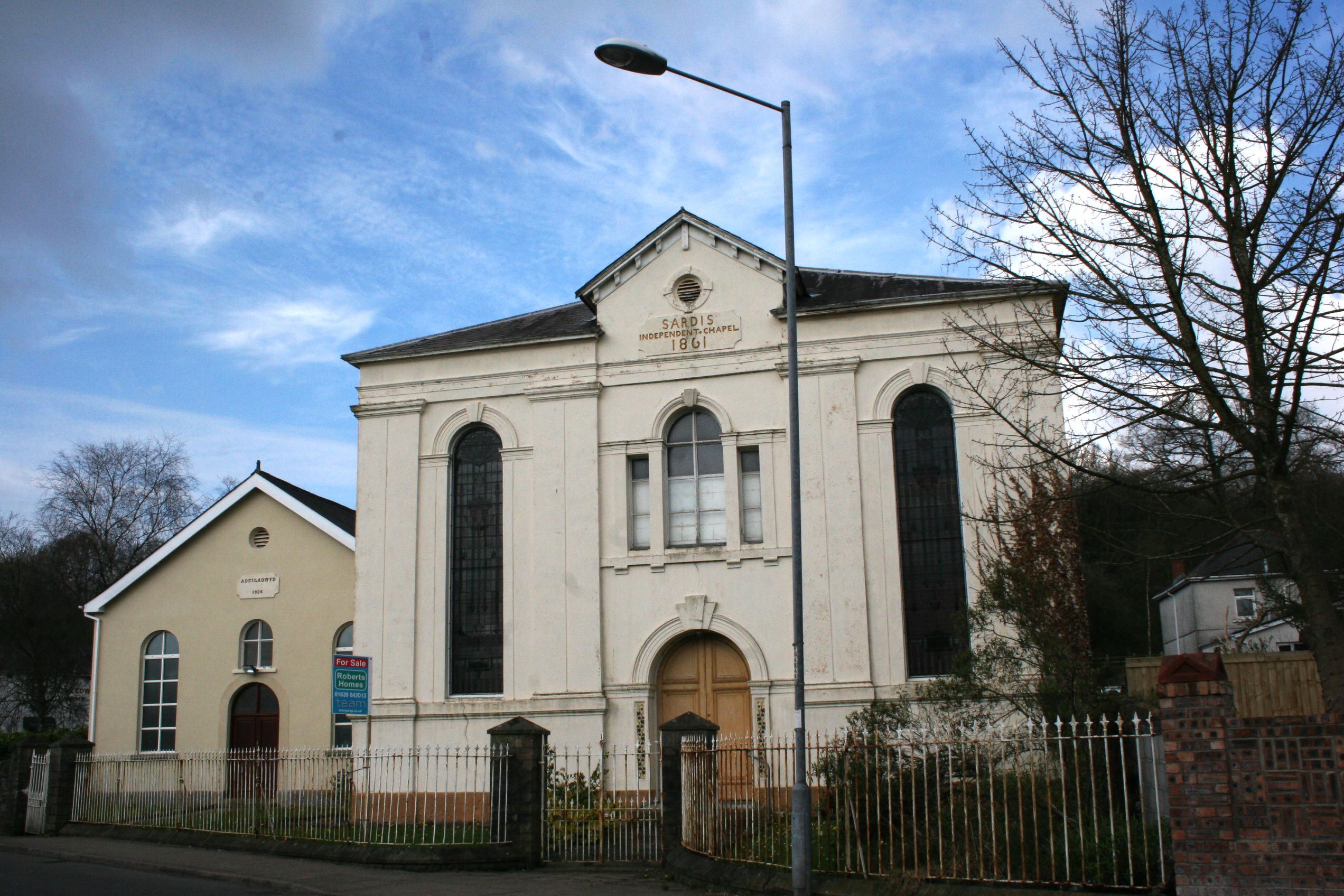 Sardis Chapel is situated near the centre of Ystradgynlais on the North side of the River Tawe just North East of the junction of Commercial Street and Heol Giedd. This is the second site for this chapel, as its first was abandoned most probably due to subsidence caused by mine workings.
---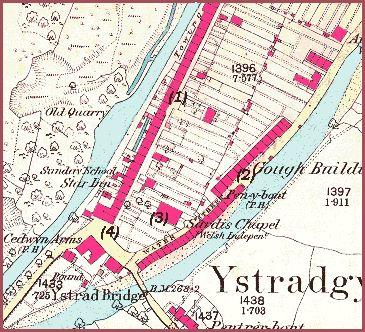 The first chapel was built in 1840-1. Looking at old maps of the area, one shows a coal pit which was disused in 1877. This pit, called Pwllbach Cwmgiedd and its underground workings, were to create problems locally. Definitely the first Sardis Chapel, built near the canal near Oddfellows Street in 1841, would appear to have suffered damage due to the collapse of the old tunnels in 1859, and much to the shock of the members of Sardis chapel who were at the time holding an evening meeting.

A new site was acquired at a safe distance (given by the residents of Gough Buildings) and the second Sardis Chapel, was built in approximately 1860 -1861. The square shape of the chapel is unusual but may reflect the shape of the earlier chapel.

The adjoining schoolroom was added in 1926.
---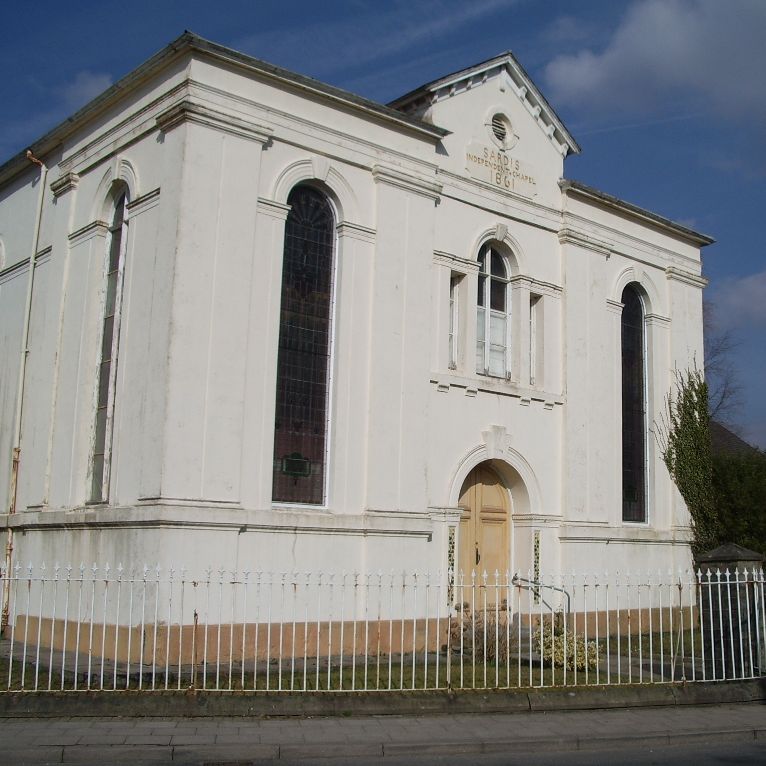 The organ was obtained from Peter Conacher & Co of Huddersfield.

Reference to Sardis in the Cambrian Newspaper of 3rd November 1905 states: that the electrically lighted 'Sardis' seats 1,100 worshippers and yet has of late been constantly overcrowded.

Also in the Cambrian of 5th July 1907 the headlines: £2,000 LEFT TO A CHAPEL reads: Ystradgynlais Tradesman's handsome bequest. On Thursday afternoon the funeral of Mr David Davies, Brynawel Ystradgynlais, took place at the Parish churchyard.
Deceased, who was 74 years of age, had been a deacon of Sardis Congregational Chapel, and was for many years in business as a grocer, but had retired about three years ago.
Deceased, who had no children, left in his will £2,000 to the trustees of the chapel.

This bequest was explained further in the following issue of the Cambrian of 9th August 1907:
'and he left the residue of his estate, subject to other bequests, in trust for his wife for life and subject to her interest he bequeathed £1,000 to the Sardis Congregational Church Ystradgynlais, if they can secure a lease of the building but should the deacons be unable to secure a lease then the testator left £2,000 towards the rebuilding fund of a new chapel.'

As explained in our page on the local area, Sardis Chapel was on land leased to the trustees by Colonel Gough.
---