The interior of Saint Cynog's Church
The photograph to the right shows the main aisle at Saint Cynog's, with the pews to either side. This leads up towards the altar, with the pulpit on the left, and the lectern for announcements and readings on the right, steps between them leading into the nave. There, above the choir stalls, are memorial plaques to members of the Gough family who were instrumental in the construction of the new church in 1861, which replaced the smaller medieval one. Saint Cynog's is well cared-for by the churchwardens and helpers who clean every Tuesday.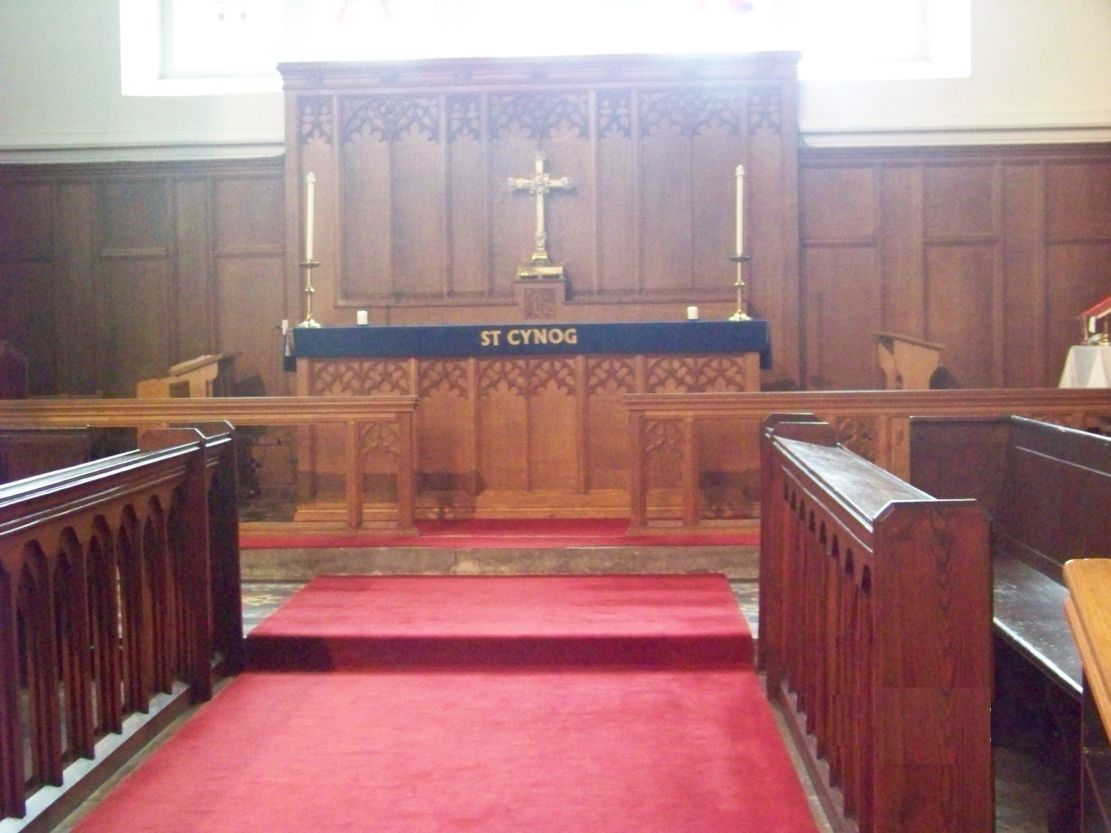 The altar of Saint Cynog's Church, with the stalls for the choir upon either side. Before the altar is the altar rail, where communicants with kneel to receive the bread and wine during the Holy Communion.
View Full-sized
---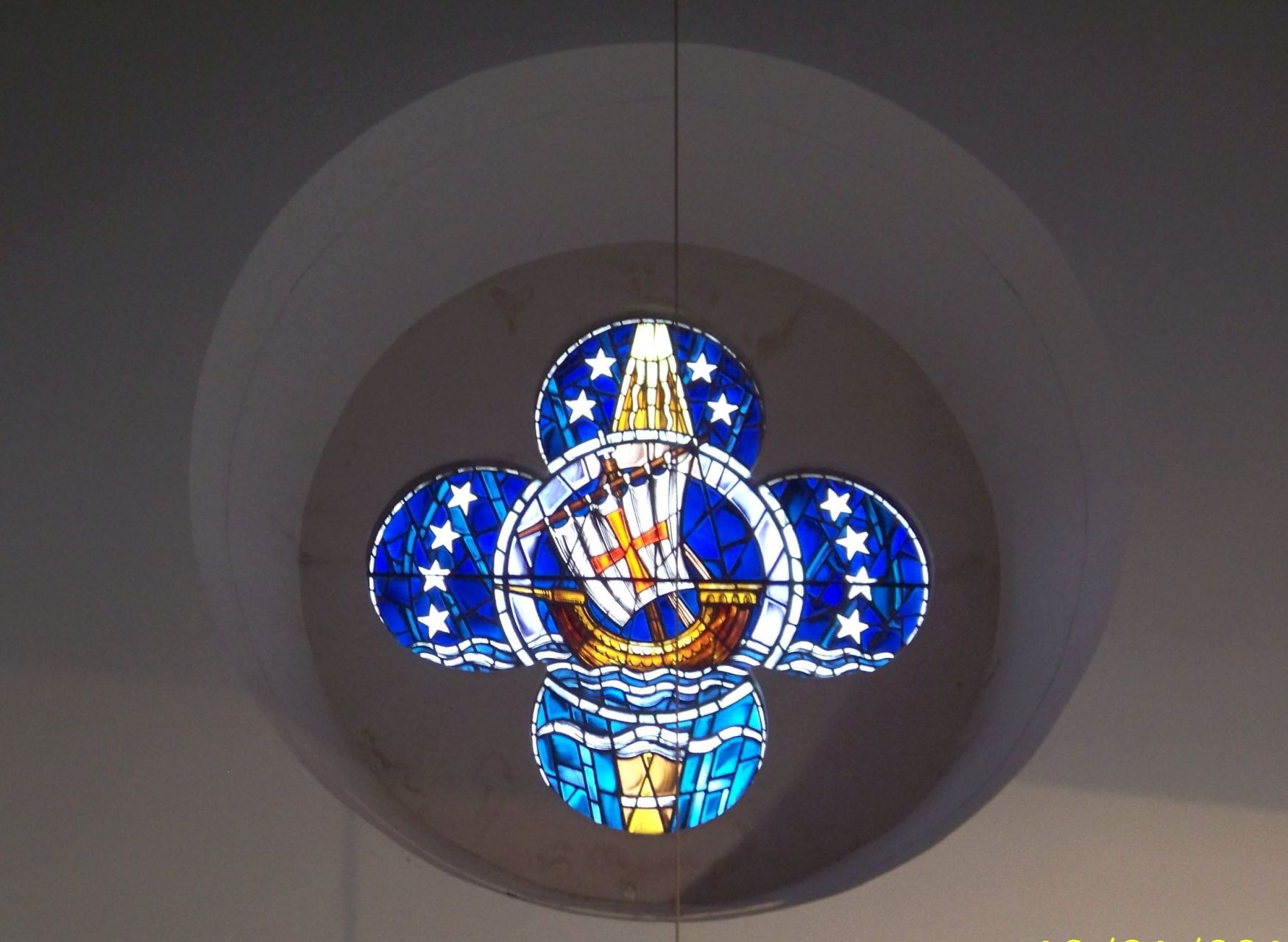 The roundel window under the bell tower, at the opposite end of the church from the altar.
View Full-sized
---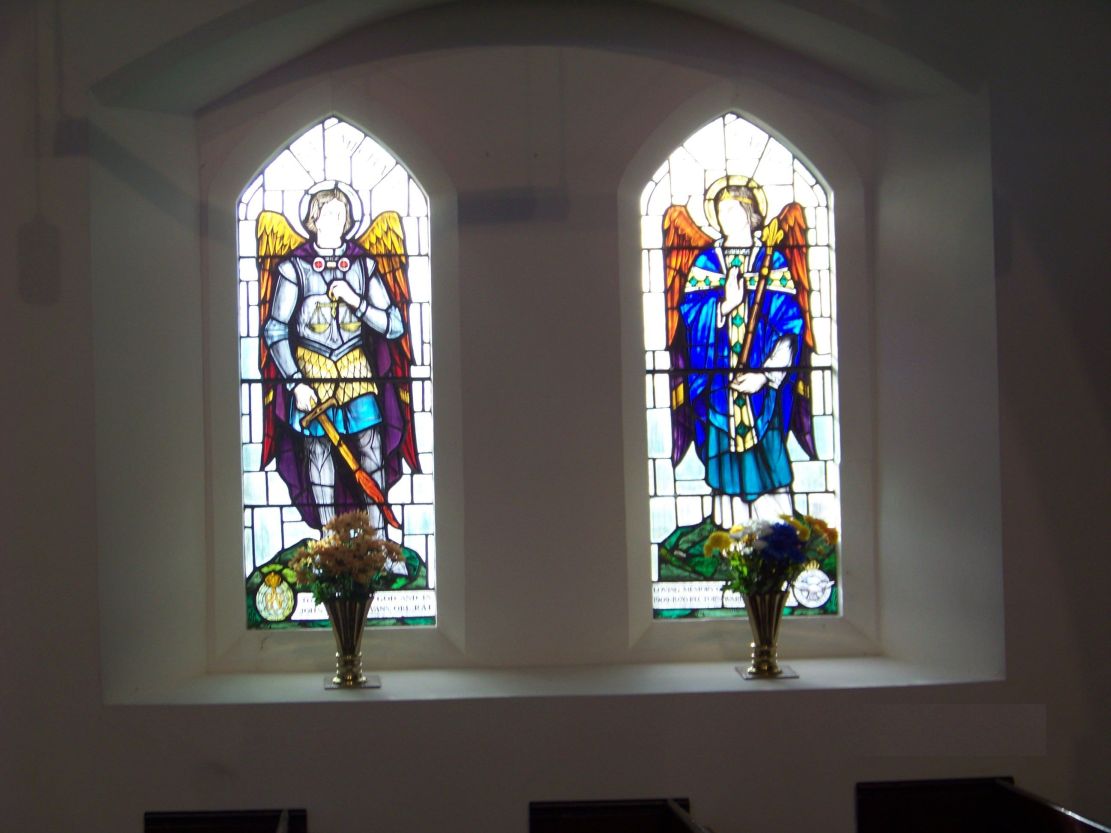 The Archangels Michael (left) and Gabriel as depicted in a stained glass window. When the church was first built, most of the windows must have been plain glass, for the dedications beneath the stained glass windows tell of when they were installed, this one in memory of John Brinley Evans, who died in 1970.
View Full-sized
---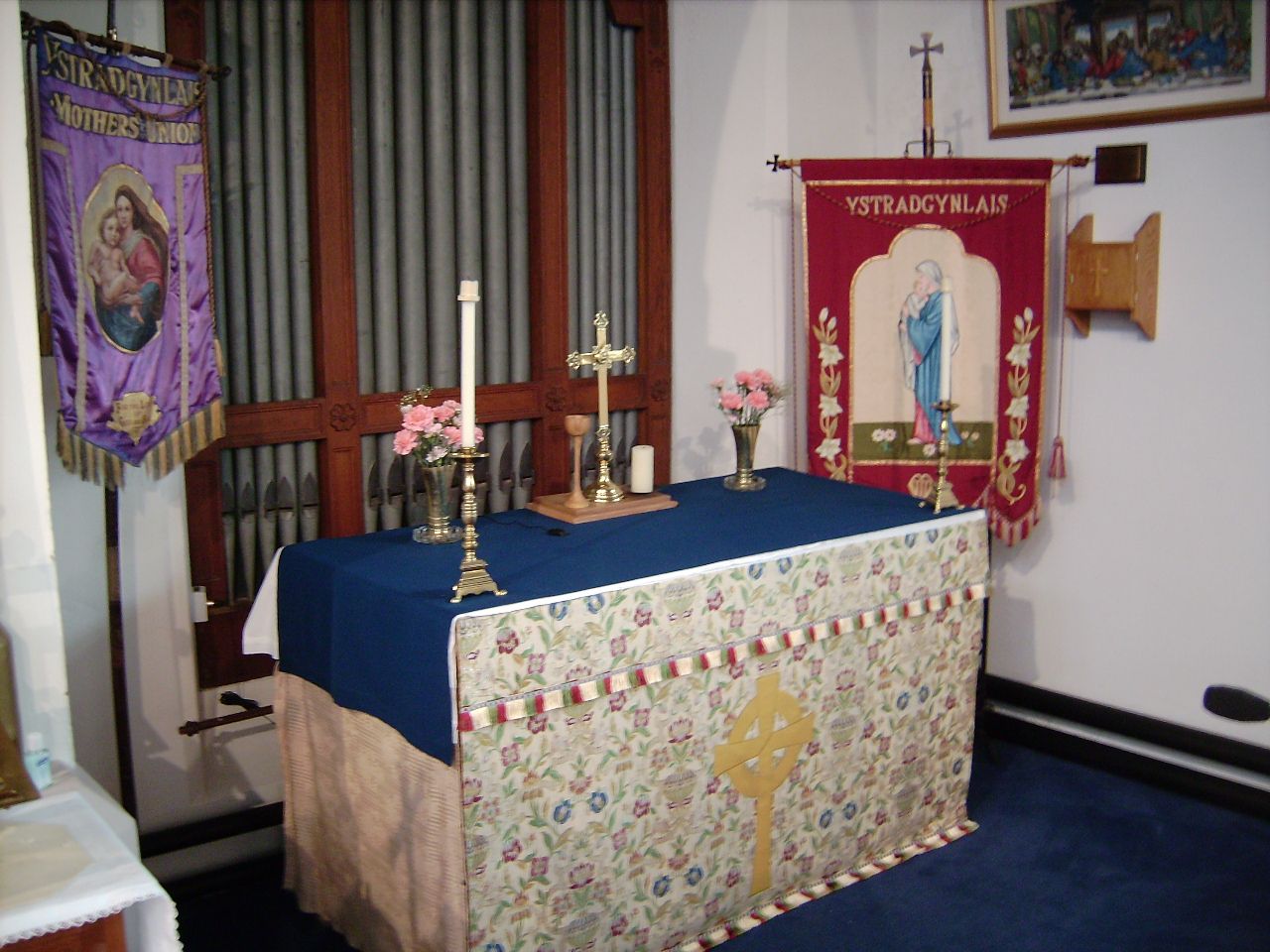 The second altar is used on Wednesdays for Holy Communion. Behind it are the church's banners, including one for the Mothers Union.
View Full-sized
---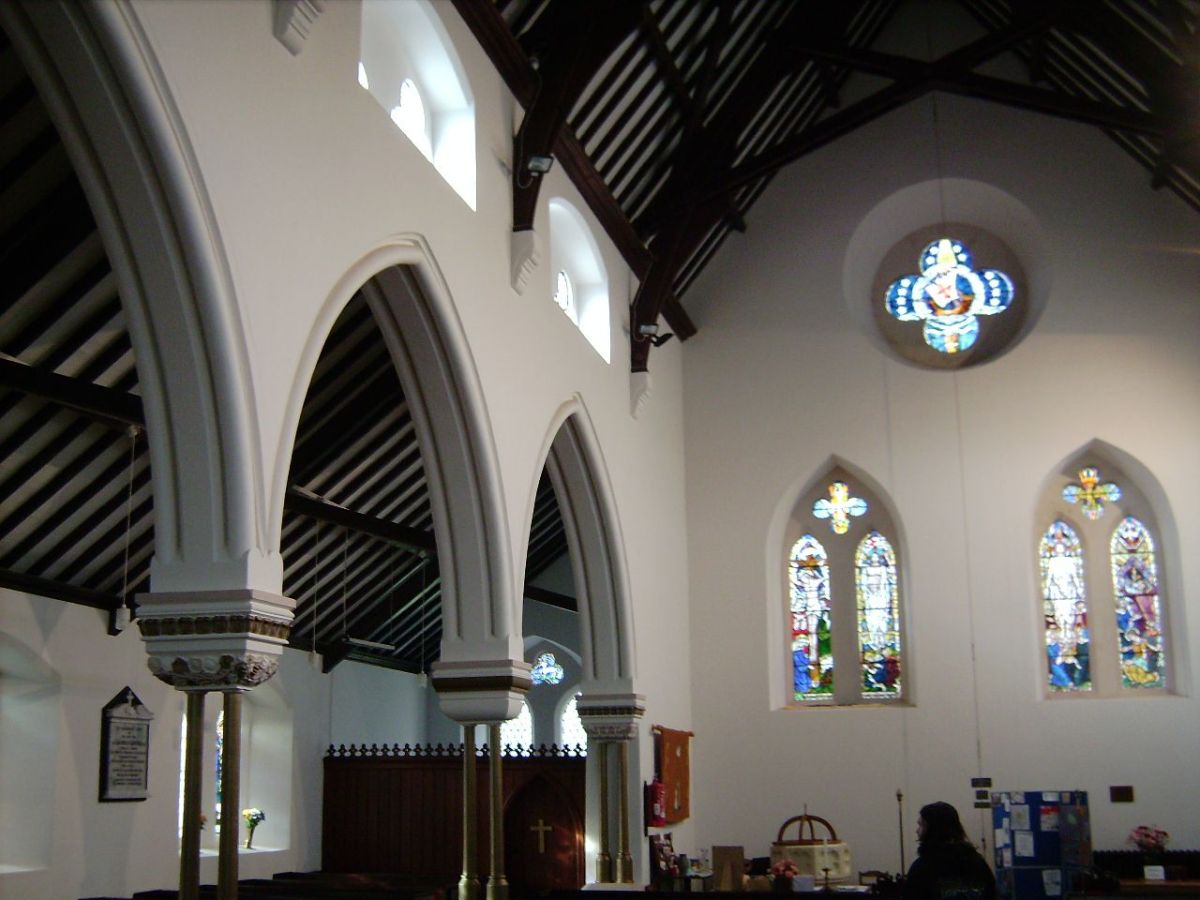 A view towards the rear of the church showing the iron columns that form the core of the pillars down each side of the main body of the church.
View Full-sized
---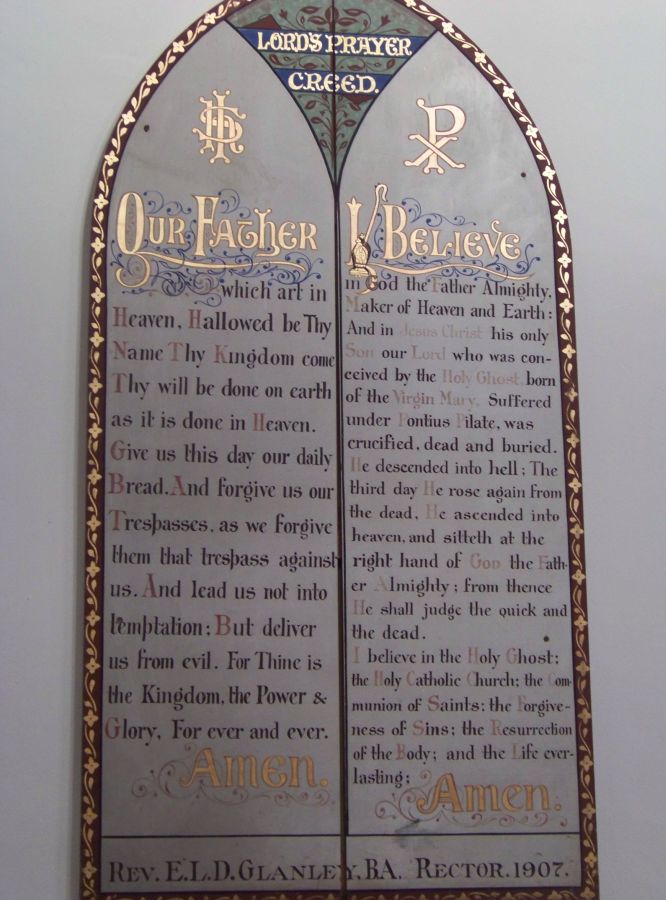 The Lord's Prayer and the Creed are displayed prominently on the wall near to the main door. The Lord's Prayer is in the common form that we all know, but the wording of the Nicene Creed has been updated with revisions of the Book of Common Prayer since this tablet was erected by the Rev. E.L.D. Glanley, Rector in 1907.
View Full-sized
---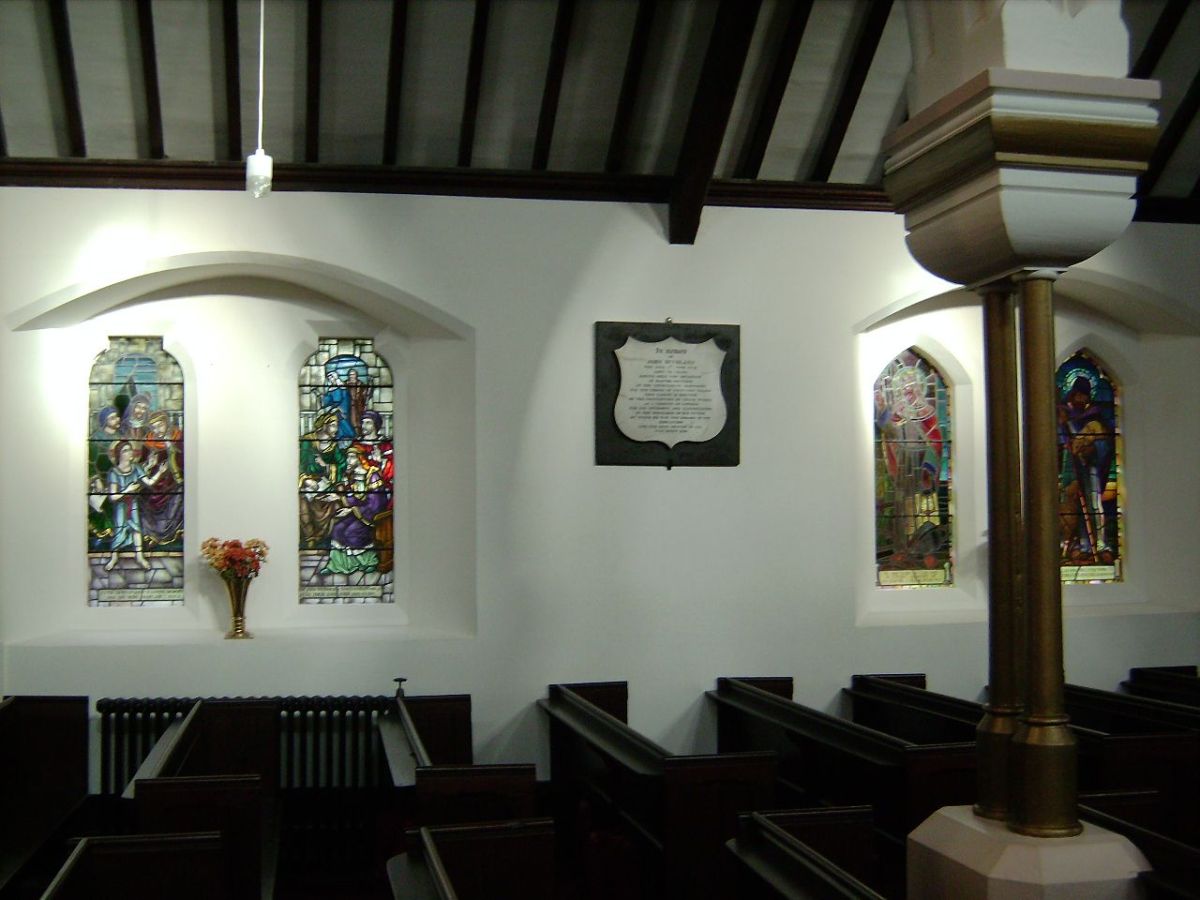 A memorial tablet upon the wall, between two stained-glass windows. There are several of these, including a few in the nave which pre-date the rebuilding of the church in 1861 and which must have been originally erected in the old church, initially of medieval foundation.
View Full-sized
---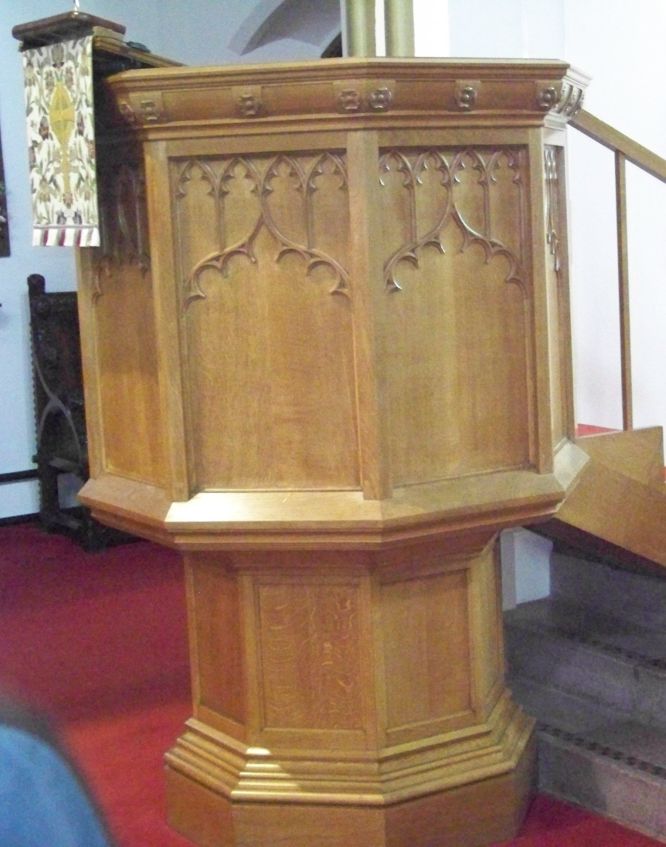 The pulpit of Saint Cynog's Church, where the sermon is delivered from each Sunday. Usually the officiating minister will also deliver the sermon, but sometimes the lay preacher will take this duty. The sermons are usually related to the Bible readings for the day, explaining and expounding upon the teachings within.
View Full-sized
---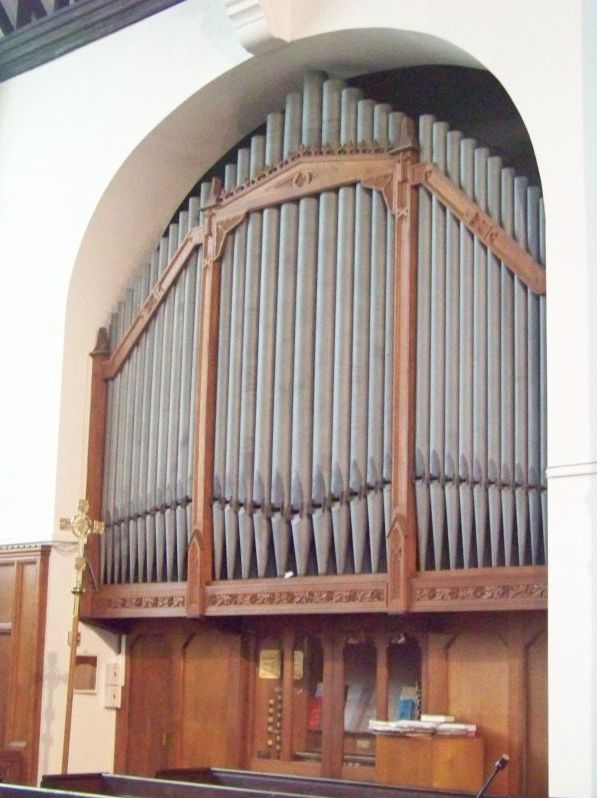 The organ of Saint Cynog's Church, Ystradgynlais, not only plays a rousing accompaniement to the hymns sung on a Sunday, but also provides the atmospheric music before and after the service.
View Full-sized
---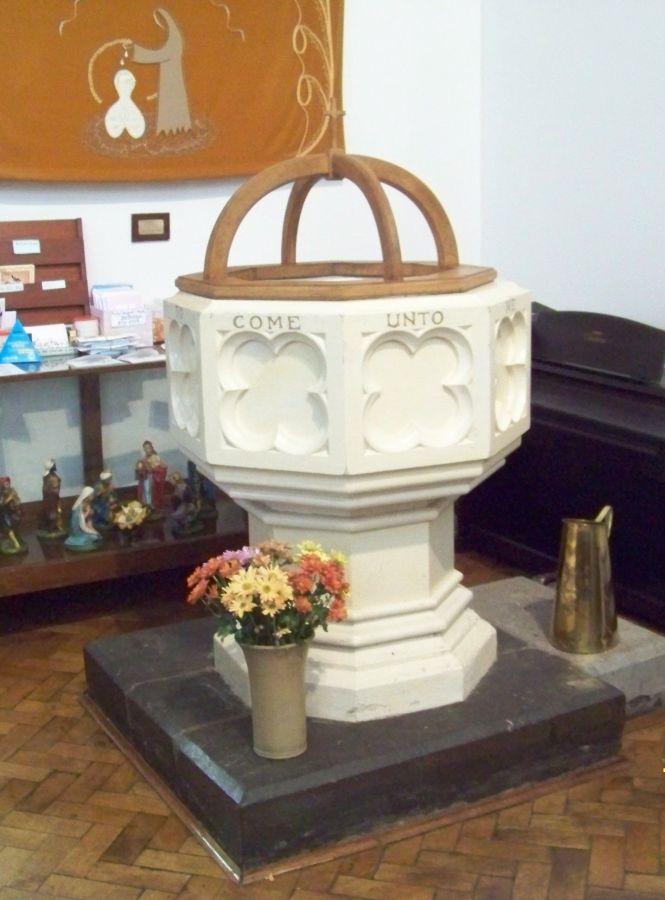 The font at Saint Cynog's Church, Ysradgynlais
View Full-sized